About Us
Evolv Health & Wellbeing Store is owned, operated, and staffed by people passionate about health, nutrition, and alternative and complementary medicine, who are ready to put their passion and knowledge to work for you.
Our extensive premises at 2 Castle Hill, Enniscorthy, Co. Wexford, comprises three levels of retail space and extensive therapy and treatment rooms.
We rank amongst the largest health food stores in all of Ireland, but Evolv is much more than just a health food store. It is a true centre of well-being, delivering not just healthy foods and nutritional supplements, but also a full holistic spectrum of alternative and complementary medical services.
---
Meeting all Body, Mind, and Spirit needs
Whatever your needs or desires with regard to body, mind, or spiritual wellbeing, we can meet them.
Our retail area stocks thousands of carefully-chosen and high-quality items, ranging from health foods and supplements to natural cosmetics, natural cleaning products, therapeutic products, and gift idea items. Complementary and alternative medicine services offered from our premises include: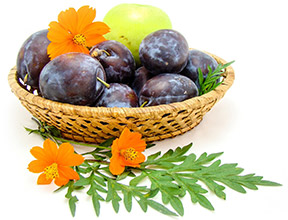 Every day is a good day to visit Evolv Health & Wellbeing Store, but especially good days are the Fab Fridays/Super Saturdays promotions we run eight times per year.
These are opportunities for you to get information on new products and services, taste some delicious wholesome foods and sample other products, and meet local producers of soap, bread, cosmetics, and more. You can also avail of discounts for treatments such as Reiki and Facials at bargain prices.
Details of upcoming Fab Fridays and Super Saturdays events are always posted in our Blog and on our Facebook page, so keep an eye out!
---
Health Awareness Week
Another regular and popular event we host is our annual Health Awareness Week, in the first week of March each year. It brings discounts of up to 50% off popular selected products, free consultations on a range of therapies and services, and much more. Remember – it's the first week of March. Mark it in your diary now!
---
Our Owners
Evolv Health & Wellbeing Store was founded and continues to be owned and operated by husband and wife team, Matt and Nuala Ronan. Matt and Nuala opened their first health food shop in 1993 and their business has since expanded to include all additional products and services offered by Evolv, which they opened in 2006.
Matt and Nuala both have a passion for health and wellness, and believe in the choice to treat your body the way you want to and the way that is best for you. They live those beliefs in their everyday lives, and are on hand along with their expert staff to share their knowledge and expertise with you so that your life and health can benefit too.
Evolv Health & Wellbeing Store at 2 Castle Hill, Enniscorthy, Co. Wexford, is open from 9.30 a.m. to 6 p.m. each day, Monday to Saturday (open during lunch).
Telephone 053 9236009 or e-mail hello@evolv.ie